This week in The Space Review…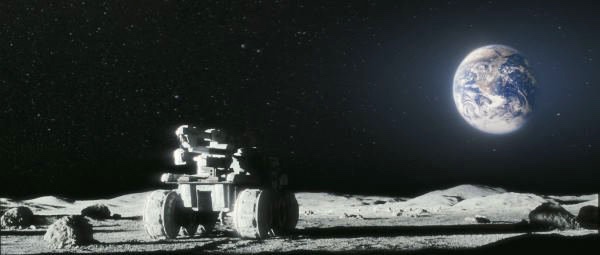 Space advocates, including people as famous as Apollo 17's Harrison Schmitt, talk about helium-3 as a vital resource to be obtained from the Moon. Dwayne Day says such claims, unsupported by the facts of just how difficult helium-3 fusion is, are analogous to the incantations of a religion.
Monday, September 28, 2015
Over the last several years, US satellite manufacturers and launch providers have increasingly relied on the Export-Import Bank to help finance sales to international customers. Jeff Foust reports that, with the bank's authorization lapsed because of a congressional dispute, these companies are starting to lose deals.
Monday, September 28, 2015
Major space conferences have increasingly included sessions and other events devoted to your professionals and students. However, Hannah Kerner argues that these events have to go beyond simple panels and mentoring sessions to be meaningful for the space industry's next generation.
Monday, September 28, 2015
While plans for a new telescope atop Hawaii's Maunakea are mired in controversy, using the mountain to study the universe is not new. Jeff Foust reviews a book that offers a history of modern astronomy there, exploring both the observatories on the mountain and what those observatories have explored.
Monday, September 28, 2015
---
Previous articles:
Last week, as expected, Blue Origin announced plans to build and launch a new orbital rocket from Florida's Space Coast. Jeff Foust reports on the details of the announcement and how they fit into the company's, and its billionaire founder's, long-term goals.
Monday, September 21, 2015
When a cheering crowd celebrated New Horizons' successful flyby by waving American flags, it struck some people as jingoistic. Dwayne Day discusses how the language and symbols of space advocates and space programs can be interpreted differently by different cultures.
Monday, September 21, 2015
Many space enthusiasts travel to Florida to visit the Kennedy Space Center Visitor Complex and its famous exhibits. Jeff Foust suggests those with a strong history in space history make a side trip to a nearby, small museum for some additional artifacts of the early Space Age.
Monday, September 21, 2015
The Kennedy Space Center is going through some of its biggest changes in decades, but they pale in comparison with the work 50 years ago to build its original facilities. Jeff Foust reviews a book that offers a look at KSC's early history, mixing technical details with the anecdotes of those who worked there.
Monday, September 21, 2015
Most of the attention ULA has received for its Vulcan launch vehicle has focused on its use of an American-built main engine in place of the Russian RD-180. However, Jeff Foust describes some of the later innovations planned for the rocket, whose implementation could be affected by a proposed sale of the company.
Monday, September 14, 2015
In July, members of industry, academia, and government in India convened a one-day conference to discuss space policy issues. Rachana Reddy summarizes the event, which included a call to develop national space legislation to aid India's emerging space industry.
Monday, September 14, 2015
This week marks the one-year anniversary of NASA's award of commercial crew contracts to Boeing and SpaceX. Jeff Foust reports on some recent developments reported by both companies, and the ongoing funding concerns the overall program faces.
Monday, September 14, 2015
Opponents of proposals to send humans to Mars state that there are many more pressing problems to solve on Earth. Frank Stratford argues that by going to Mars, and dealing with the challenges of living there, we will be better equipped to deal with the Earth's problems.
Monday, September 14, 2015
In December, the Japanese space agency JAXA will attempt to place its Akatsuki spacecraft into orbit around Venus, after a previous orbital insertion maneuver five years ago failed. Ralph Lorenz explains what went wrong the first time around for the spacecraft and why JAXA hopes this time will be different.
Tuesday, September 8, 2015
As the 2016 Presidential campaign ramps up, space advocates are trying to determine which candidate offers the best, or at least any, views regarding space policy. Jeff Foust argues that, right now, there's little to go on, and that it may not matter in the long run anyway.
Tuesday, September 8, 2015
Military forces, and society in general, is increasingly reliant on space and cyberspace capabilities, and thus increasingly vulnerable to attacks on those systems. Jamie Johnson discusses the parallels between space and cyber and how both play a key role in winning any future conflicts before they start.
Tuesday, September 8, 2015
Often overlooked in the history of the Apollo program is the role played by a site near Sacramento, California, in testing the Saturn V's third stage. Jeff Foust reviews a book that offers a pictorial history of that long-abandoned test site.
Tuesday, September 8, 2015
While interest in smallsats continues to grow, one factor limiting their growth is launch access. Jeff Foust reports on developments in both dedicated and secondary launches of such satellites discussed at a recent conference.
Monday, August 31, 2015
Many space advocates are hoping public interest in the upcoming movie The Martian can translate into interest in real space exploration. Eric Sterner offers a cautionary word, arguing that a good story about a fictional Mars mission doesn't mean people will start clamoring for the real thing.
Monday, August 31, 2015
The British government, seeking to play catchup in the global space industry, has drafted new regulations that would streamline the licensing of some smallsats. Christopher Newman and Michael Listner explain how those regulations would work and how they compare with existing smallsat regulations in the US.
Monday, August 31, 2015
It's been more than four years since the last shuttle mission, but for some the memories of that final flight remain strong. Jeff Foust reviews a book by a photographer who covered that mission, offering his own personal account, and photos, of that experience.
Monday, August 31, 2015
As CubeSats take on an wider range of missions in Earth orbit, some are looking at how such small spacecraft could be used on interplanetary missions. Jeff Foust reports on those efforts discussed at a recent conference, from serving as a communications relay for a Mars lander mission to being Mars landers themselves.
Monday, August 24, 2015
Long before New Horizons lifted off on its mission to Pluto, the project team was proposing the development of a second, similar spacecraft. Dwayne Day discusses that proposal and what happened to it at NASA and in the halls of Congress.
Monday, August 24, 2015
With less than 18 months left in the current Presidential administration, some argue there's little chance of major new space initiatives from the White House in that time. However, Vid Beldavs, in an open letter to the President, asks him to support a new emphasis on lunar exploration in cooperation with international and commercial partners.
Monday, August 24, 2015
Many people consider a human mission to Mars with trepidation given the risks involved, including the potential loss of life. Frank Stratford argues that humanity needs to accept and even embrace those risks, given the much greater benefits such missions offer.
Monday, August 24, 2015
The history of the Apollo program has been told time and time again, often using the same familiar set of images. Jeff Foust reviews a book that, like a similar one on Mercury and Gemini, dips into archives for some rare glimpses of those missions.
Monday, August 24, 2015
During the annual Mars Society conference last week, the CEO of Mars One and a member of his technical team debated two critics of the one-way venture from MIT. Dwayne Day recaps the event, which exposed a lack of detail in Mars One's technical plans.
Monday, August 17, 2015
The process of sorting through dozens of proposals for NASA missions is a thankless job for an anonymous group of reviewers. Ralph Lorenz explains the challenges involved with developing and reviewing mission proposals.
Monday, August 17, 2015
Efforts in the search for extraterrestrial intelligence got a boost last month when a Russian billionaire pledged $100 million over ten years for SETI projects. Jeff Foust reports what that $100 million means for SETI projects and who might be left out, at least for now.
Monday, August 17, 2015
In October, the film version of the bestselling book The Martian hits theaters. Rick Zucker and Chris Carberry discuss how space advocates can use the release of the film about a fictional human Mars mission to build support for the real thing.
Monday, August 17, 2015
Forty-five years after their dramatic mission, the two surviving members of the Apollo 13 crew joined two others involved with the mission at the EAA AirVenture show last month. Eric Hedman describes their presentation on the mission, and what the famous movie got wrong.
Monday, August 17, 2015
More than a year after a National Research Council report laid out pathways for human missons to Mars, NASA is taking a higher-level approach for the journey of humans to Mars. Jeff Foust reports that NASA officials believe they are on the same page, more or less, as the committee's report.
Monday, August 10, 2015
The EAA AirVenture event is now only one of the biggest air shows around, it's also one with a significant space presence. Eric Hedman provides an overview of his week at last month's AirVenture.
Monday, August 10, 2015
Sending humans to Mars requires dealing with a number of biomedical issues. Gerald W. Driggers discusses how NASA and other have neglected one key issue: how the human body handled reduced levels of gravity.
Monday, August 10, 2015
Opinions of Wernher von Braun and other German rocket scientists who came to America after World War II have changed given a deeper understanding of the role they played int the war. Jeff Foust reviews a book that explores why one community has been slower to make such a reconsideration.
Monday, August 10, 2015
The National Transportation Safety Board wrapped up its investigation last week into last year's SpaceShipTwo accident. Jeff Foust reports on new details about the accident released as part of the investigation, and the underlying problems the board found with the vehicle's developer and regulator.
Monday, August 3, 2015
The US Air Force is embarking on a program to develop a new engine to replace the Russian-built RD-180 currently used on the Atlas V. Wayne Eleazer explains how this situation is the result of decades of neglect and other problems with the American launch vehicle industry.
Monday, August 3, 2015
Claudia Alexander, a planetary scientist and mission manager, passed away last month. David Clow remembers her as a passionate advocate for the exploration of the universe.
Monday, August 3, 2015
A new interactive aerospace exhibit opened last week at the National Air and Space Museum. Jeff Foust notes that the exhibit is also a way to shape the future of the museum itself.
Monday, August 3, 2015
As Apollo flew people to the Moon, the science fiction shows people watched on TV and at the movies painted a bright future for human spaceflight, but one in retrospect was wholly unrealistic. Andre Bormanis examines that disconnect between those visions of the future and what came to pass.
Monday, July 27, 2015
Governments have largely deferred plans for human missions to the Moon, citing their cost, while private ventures offer more affordable concepts but struggle to raise funding. Jeff Foust reports on a new study that argues that a combination of the two, through public-private partnerships, could reduce the cost of human missions by as much as an order of magnitude.
Monday, July 27, 2015
Fifty years ago, the Soviet Union launched a spacecraft that flew past the far side of the Moon and into deep space. Andrew LePage describes the mission of Zond 3 and how it fit into Soviet plans for missions to Mars and Venus.
Monday, July 27, 2015
Operating Mars rovers is more complicated than simply driving across the terrain and collecting images and other scientific data. Jeff Foust reviews a book that offers a behind-the-scenes look at the operations of the Mars Exploration Rovers and how scientists analyze and manipulate the data those rovers have returned to better understand the Red Planet.
Monday, July 27, 2015
On Tuesday, NASA's New Horizons spacecraft flew past Pluto, collecting images and other data that it is slowly returning to Earth. Jeff Foust reports on the celebrations at the Applied Physics Lab that marked the successful flyby and the first look at images that are surprising the mission's science team.
Monday, July 20, 2015
SpaceX's pursuit of reusable launch vehicles has prompted other companies to also study reusability. Anthony Young sees this as evidence of a "hard trend" that makes it all the more likely that reusability will become reality.
Monday, July 20, 2015
For about a decade, commercial space advocates have been promoting the term "NewSpace" to describe a new wave of entrepreneurial space ventures. As those ventures now reach critical market and funding mass, Jeff Foust explains that some think the term may now be outdated in some respects.
Monday, July 20, 2015
As space agencies like NASA make long-term plans for human missions to Mars, some expect private ventures to get there faster. Jeff Foust reviews a book, patterned after a TED talk, that argues that SpaceX in particular could get there faster.
Monday, July 20, 2015
On Tuesday, NASA's New Horizons spacecraft will fly past Pluto, offering our first closeup glimpse at this distant world. Jeff Foust provides an update on the mission, including its close call with catastrophe because of a computer glitch earlier this month.
Monday, July 13, 2015
As New Horizons zooms past Pluto this week, the natural question many ask is, what's next? Andrew LePage offers some concepts for future missions to Pluto and other destinations in the outer solar system.
Monday, July 13, 2015
The last time we got a fleeting, closeup look at a distant world prior to New Horizons was the Voyager 2 flyby of Neptune in 1989. Dwayne Day recalls his experience witnessing that flyby from a planetarium in upstate New York.
Monday, July 13, 2015
Much of the current attention on the International Space Station has been on problems getting cargo to the station. Jeff Foust reports that, at a recent conference, some were more concerned about what will happen to the station in the long run.
Monday, July 13, 2015
At long last, a 1960s-era GAMBIT reconnaissance satellite is on display at the National Air and Space Museum. Dwayne Day recaps the history of the program and describes the efforts it took to get the spacecraft displayed at the famous museum.
Monday, July 6, 2015
Construction of a telescope on a Hawaiian mountain has stopped because of protests from those who believe it would desecrate what some native Hawaiians consider a sacred place. Jeff Foust reports on the controversy and what some astronomers are doing to try and find a resolution acceptable to all.
Monday, July 6, 2015
This month, India will carry out its biggest commercial launch to date, of five satellites weighing nearly 1,500 kilograms. Narayan Prasad argues that, despite this milestone, India needs to do more to promote commercial space ventures in the country.
Monday, July 6, 2015
To some, the end of the shuttle program represented an end of an era of American human spaceflight, or even an end to American human spaceflight itself. Jeff Foust reviews a book by a writer who attended the final shuttle launches in an attempt to understand the shuttle's end and its implications.
Monday, July 6, 2015
On Sunday, SpaceX suffered the first failure of its Falcon 9 rocket in 19 launches, losing a Dragon cargo spacecraft bound for the ISS. Jeff Foust reports on what's known about the failure and its implications for the company, the space station, and broader space policy.
Monday, June 29, 2015
Developing a coherent, sustainable space policy in the US is made challenging by changing administrations and a Congress often stuck in partisan gridlock. Clark Cohen describes how an alternative approach to congressional representation could end that gridlock and help space policy.
Monday, June 29, 2015
In just over two weeks, NASA's New Horizons spacecraft will speed past Pluto in the first spacecraft reconnaissance of that distant world. Dwayne Day describes an ambitious mission concept from the 1980s to send a nuclear-powered orbiter, with landers, to Pluto.
Monday, June 29, 2015
The coverup, and later investigations, into Nazi scientists who found refuge in the United States after World War II remains controversial. Michael Neufeld reviews a book that examines the roles Nazi scientists and engineers played in America after the war, including two involved in the space program.
Monday, June 29, 2015
There is growing interest in developing constellations of smallsats for a variety of missions, with new concepts appearing regularly. Jeff Foust reports on some of the challenges these ventures face both in launching those satellites and dealing with orbital debris risks.
Monday, June 22, 2015
The issue of the role deterrence plays in protecting space assets has been the subject of debate in military policy circles. Roger G. Harrison and Deron R. Jackson respond to a recent essay here to defend their concept of a multi-layered approach to space deterrence.
Monday, June 22, 2015
Many space advocates lament that the US did not act upon the plans for long-term space exploration proposed as Apollo achieved its lunar landing goal. Alastair Browne argues that there's little need to regret that path not taken, since the nation would not have traveled far down it.
Monday, June 22, 2015
Astronauts comprise an elite group, and it's hard to think of any of them as ordinary. Jeff Foust reviews a book by a self-described "ordinary" astronaut whose details about life as an astronaut, in space and on Earth, are far from ordinary.
Monday, June 22, 2015
In a month, NASA's New Horizons spacecraft will fly past the dwarf planet Pluto, the first spacecraft to visit this distant world. Dwayne Day ponders the effect the spacecraft flyby will have not just on science, but culture and policy as well.
Monday, June 15, 2015
While NASA has argued it needs full funding for its commercial crew program to keep it on schedule for first flights in 2017, House and Senate appropriations bills cut the request by hundreds of millions of dollars. Jeff Foust reports on the disconnect and its implications for the agency and the two companies under contract.
Monday, June 15, 2015
In the event that humans detect a signal from an extraterrestrial intelligence, or the more unlikely event of a physical encounter with them, how would the legal system be prepared to deal with repercussions? Babak Shakouri Hassanabadi discusses how existing treaties and interpretations of international law might apply in such scenarios.
Monday, June 15, 2015
Many of the German engineers who were at the core of America's early space program came over after World War II in an effort called Operation Paperclip. Michael Neufeld reviews a book that offers a dramatic, but flawed, history of that program.
Monday, June 15, 2015
NASA is clear about its long-term goal of human spaceflight—sending humans to Mars—but has been vague about the next steps beyond low Earth orbit to achieve that goal. Jeff Foust reports how NASA, working with companies and potential international partners, is starting to look at a series of missions in cislunar space in the 2020s as those next steps.
Monday, June 8, 2015
America's lead in military space capabilities is threatened by a number of internal and external factors. Tom Taverney discusses what those factors are and what the US needs to do to overcome them.
Monday, June 8, 2015
Estimates of the cost of a NASA Mars mission for six astronauts are north of $100 billion. Sam Dinkin wonders how this cost estimate would change if reusable rocket launches cost what SpaceX predicts they will.
Monday, June 8, 2015
Fifty years ago, NASA was racing to the Moon while the civil rights movement was unfolding. Jeff Foust reviews a book that examines the complex ways that the two efforts interacted as NASA sought to bring more African Americans into its workforce.
Monday, June 8, 2015
The most recent International Space Development Conference, like many of its predecessors, held sessions on space based solar power. Yet, as Dwayne Day notes, there's been little progress in the field in recent years, and no sign that this long-term dream of space advocates is close to becoming reality.
Monday, June 1, 2015
Last week NASA announced the instruments it plans to fly on a future mission to Europa, while the House of Representatives is expected to approve a bill this week that would sharply increase funding for the mission. Jeff Foust reports, though, that as proponents attempt to make the mission more ambitious, they could also make it a target in future budget debates.
Monday, June 1, 2015
A recent essay argued for going to the Moon now because of the considerable challenges of sending humans to Mars. David Whitfield critiques the article and argues that there are ways to accomplish human missions to both worlds.
Monday, June 1, 2015
This week marks the 50th anniversary of Gemini 4 and the first American spacewalk, a milestone that will likely be recalled with the same, small set of images. Jeff Foust reviews a book that recalls missions like that using images not previously widely released.
Monday, June 1, 2015
Concepts of interplanetary spacecraft often face challenges with power, propulsion, radiation shielding, and more. Brian McConnell offers a concept for a "spacecoach" spacecraft that overcomes many of those obstacles by making use of water and solar electric propulsion in unique ways.
Tuesday, May 26, 2015
Both the House and Senate are considering legislation to support the US commercial launch industry, including extending key provisions of current law. Jeff Foust reports on those efforts, including the contrast between the partisan debates in the House and the bipartisan effort in the Senate.
Tuesday, May 26, 2015
As commercial ventures in outer space grow, so do issues like the protection of trade secrets such companies may obtain from their space activities. Kamil Muzyka explores the issue of trade secrets and offers one approach to protecting them.
Tuesday, May 26, 2015
India is making progress, albeit slowly, on the next generation of its GSLV launch vehicle designed to end the country's dependence on foreign launchers. Debalina Ghoshal examines the state of the vehicle's development.
Tuesday, May 26, 2015
Black holes are widely accepted today both in astrophysics and in popular culture, even though half a century ago they seemed inconceivable to many scientists. Jeff Foust reviews a book that offers a concise history of our understanding of black holes, and how they redeemed general relativity.
Tuesday, May 26, 2015
NASA says it has a plan for human missions to Mars in the 2030s. Jeff Foust reports that some, though, are pressing NASA for more details about those plans and coming up with alternative concepts that they believe could accelerate those crewed missions to the Red Planet.
Monday, May 18, 2015
Getting humans to live beyond Earth in a sustainable manner is a long-term effort with many steps involved. Derek Webber proposes that NASA focus on two initial steps, supporting key technologies that can enable eventual human space settlement.
Monday, May 18, 2015
Brazil is considering terminating its agreement with Ukraine to launch Cyclone 4 rockets from its spaceport, dealing another setback to that country's space access plans. Ajey Lele suggests that Brazil partner with other nations, including India, to jointly develop launchers.
Monday, May 18, 2015
It's been more than 40 years since Gene Cernan was the last human to walk on the Moon. Shane Hannon talks with the director and producer of a documentary about Cernan's life.
Monday, May 18, 2015
He is one of the major figures in the space industry today, but Elon Musk remains something of an enigma to people who are puzzled by his way of doing business and his passion for Mars. Jeff Foust reviews a new biography that covers Musk's life and his work at SpaceX.
Monday, May 18, 2015
Once on the cutting edge of commercial spaceflight, suborbital vehicles have been overshadowed in recent years, in part due to their development delays. Jeff Foust reports that, finally, some of these vehicles are entering, or about to enter, flight tests.
Monday, May 11, 2015
A recent study found that cosmic radiation astronauts would be exposed to on Mars expeditions could cause brain damage, resulting in dementia or other disorders. Robert Zubrin takes issue with the study's methodology and argues the radiation risk to humans is far less serious than what the study concludes.
Monday, May 11, 2015
Colin Burgess is a prolific author currently working on a series of book about the Mercury program. Dwayne Day interviews Burgess to discuss how he got involved in writing about the subject and what space history books are in his future plans.
Monday, May 11, 2015
Space exploration has the ability to inspire students to pursue careers in science and engineering, as demonstrated by Apollo. However, Blake Ortner warns that inspiration could be suffocated by plans that take far too long to carry out.
Monday, May 11, 2015
To some, we appear to be on the verge of a new era of spaceflight, but even if that's true, what does that mean for our future in space? Jeff Foust reviews a book that attempts to address that issue, but whose flaws may leave readers unconvinced.
Monday, May 11, 2015
Fifty years ago this week, the Soviets declared a mysterious Mars-bound mission called Zond 2 a failure. Andrew LePage examines the history of the program to uncover what Zond 2's mission really was.
Monday, May 4, 2015
Six months ago, the commercial spaceflight industry suffered a double dose of accidents, just days apart. Jeff Foust reports on the progress made in the investigations of the Antares and SpaceShipTwo failures, and plans for them to resume flights.
Monday, May 4, 2015
On Wednesday, SpaceX is scheduled to perform a pad abort test of the crewed version of its Dragon spacecraft it is developing as part of NASA's commercial crew program. Rick Boozer compares the capabilities of Dragon with NASA's own Orion spacecraft.
Monday, May 4, 2015
India's space program has achieved a number of major milestones in recent years, but still is a secondary player in the global space field. Narayan Prasad and Prateep Basu argue that India needs to encourage entrepreneurial space activities and better delineate civil and military space applications to further grow its space industry and be more competitive in the global market.
Monday, May 4, 2015
NASA's program of robotic Mars missions has produced tremendous successes and embarrassing failures in the last quarter-century. Jeff Foust reviews a book that offers a comprehensive history of that era of Mars exploration, examining the challenges that even the most successful missions had to overcome.
Monday, May 4, 2015
NASA celebrated last week the 25th anniversary of the launch of the Hubble Space Telescope, looking back on the scientific accomplishments of that famous space telescope. Jeff Foust reports on what the next 25 years in space astronomy might look like beyond Hubble.
Monday, April 27, 2015
There remains interest in carrying out human missions to the surface of the Moon, even though that is not an official goal of the Obama Administration. Anthony Young discusses how a commercial model for lunar transportation, based on the COTS and commercial crew programs, might be the most cost-effective, and perhaps the only, way to carry out such missions.
Monday, April 27, 2015
Recent proposals have offered missions architectures to get humans to the vicinity of Mars, if not necessarily on the surface of the planet, by some time in the 2030s. Joe Webster argues that to maintain public support, those timelines need to be accelerated with a modest amount of additional funding.
Monday, April 27, 2015
Many in the space community like to debate the merits of two heavy-lift vehicles under development, NASA's SLS and SpaceX's Falcon Heavy. Dale Skran offers a tale of the tape of the two heavyweights, comparing their planned capabilities and costs.
Monday, April 27, 2015
Last week marked the fifth anniversary of President Obama's speech at the Kennedy Space Center, outlining his vision for the future of NASA's space exploration efforts. Jeff Foust examines the progress NASA has made in various aspects of that vision, and the controversies that linger to this day.
Monday, April 20, 2015
Recent studies and recommendations by advisory groups have raised interest in a mission to Phobos as a precursor to a Mars mission, perhaps in place of NASA's Asteroid Redirect Mission. Louis Friedman notes that such interest in Phobos missions is not new, and may also not be that effective for long-term human Mars exploration.
Monday, April 20, 2015
Social events like Yuri's Night are increasingly popular, but are they an effective way to increase awareness of and interest in space? Alan Steinberg goes over the results of a survey that explored that issue.
Monday, April 20, 2015
In recent weeks, plans for human Mars missions have been criticized for both their technical and financial feasibility. John Strickland argues that these critiques don't hold up when Mars architectures are revised to take advantage of reusable launch systems.
Monday, April 20, 2015
Space can be a dangerous place, and knowing the various risks and their odds can be vital for space exploration. Jeff Foust reviews a book that tries to do just that, but falls far short of the mark.
Monday, April 20, 2015
The United States' policy towards dealing with the potential use of weapons in space is one of deterrence. Christopher Stone argues that this strategy may be a flawed application of the concept of deterrence.
Monday, April 13, 2015
NASA adopted the "flexible path" approach to spaceflight as a more economical way to carry out human space exploration than a human return to the Moon. Roger Handberg described how this flexible path may be bending right back to the Moon.
Monday, April 13, 2015
Last week, Blue Origin announced a milestone in the development of an engine intended for its suborbital vehicle. Jeff Foust reports on the company's plans for testing that suborbital vehicle, as well as its orbital vehicle and engine plans.
Monday, April 13, 2015
Can an international cooperation in lunar exploration open up commercial opportunities and expand the space economy? Vidvuds Beldavs describes how an "International Lunar Decade" could do just that.
Monday, April 13, 2015
While NASA's civil space activities are supposed to be separate from the Pentagon's military space work, the two have interacted, sometimes in collaboration and sometimes not. Jeff Foust reviews a book that offers a detailed history of those relationships, from the shuttle to Earth observation.
Monday, April 13, 2015
Recent studies have indicated you can either do human Mars missions in the 2030s with more money that NASA current receives, or wait until mid-century on NASA's current budget. Jeff Foust reports on a new study that finds, although with few details, that humans to Mars by the 2030s can fit within NASA's current budgets.
Monday, April 6, 2015
The Moon, and the moons of Mars, have previously been proposed as key steps towards getting humans on Mars. Al Anzaldua and Dave Dunlop propose an approach that involves those bodies, as well as Martian volcanoes, as key steps in a sustainable long-term exploration strategy.
Monday, April 6, 2015
Singer Sarah Brightman is in the midst of training for a September flight to the International Space Station as a space tourist. Anthony Young discusses her interest in spaceflight and her plans for her ten-day trip to space.
Monday, April 6, 2015
Launches can suffer from any number of conventional, well-known problems. But, as Wayne Eleazer recalls, there are plenty of, well, weird incidents involving launches and preparations for them.
Monday, April 6, 2015
Visit the Archive for additional articles.